1 HOUR

Escort Service

160 EUR
1 ½ HOUR

Escort Service

240 EUR
2 HOURS

Escort Service & Erotic Massage

320 EUR
4 HOURS
600 EUR
7 HOURS

Short overnight

940 EUR
10 HOURS

Overnight

1,300 EUR
12 HOURS

Long overnight

1,560 EUR
24 HOURS

Full day

2,800 EUR

1 HOUR

Escort Service

188 USD
1 ½ HOUR

Escort Service

281 USD
2 HOURS

Escort Service & Erotic Massage

375 USD
4 HOURS
704 USD
7 HOURS

Short overnight

1,102 USD
10 HOURS

Overnight

1,524 USD
12 HOURS

Long overnight

1,829 USD
24 HOURS

Full day

3,283 USD

1 HOUR

Escort Service

153 GBP
1 ½ HOUR

Escort Service

229 GBP
2 HOURS

Escort Service & Erotic Massage

305 GBP
4 HOURS
572 GBP
7 HOURS

Short overnight

897 GBP
10 HOURS

Overnight

1,240 GBP
12 HOURS

Long overnight

1,488 GBP
24 HOURS

Full day

2,671 GBP

1 HOUR

Escort Service

170 CHF
1 ½ HOUR

Escort Service

255 CHF
2 HOURS

Escort Service & Erotic Massage

339 CHF
4 HOURS
637 CHF
7 HOURS

Short overnight

997 CHF
10 HOURS

Overnight

1,379 CHF
12 HOURS

Long overnight

1,655 CHF
24 HOURS

Full day

2,971 CHF
Stephany
BDSM ESCORT STEPHANY
Hi and welcome to my profile. My name is Stephany, I am 28 years old and I will be that one special kind of girl who will love rocking your whole world. I am a sensual, dominant woman, tall and slim, having a B cup sized breasts, a confection size of 38, dark, soft, and sensual hair and lovely brown eyes.
I am an experienced BDSM practitioner and I will make sure that you will enjoy every little seconds of our session. Everybody has a dark side; now it's the perfect moment to reveal yours. Don't worry, I will not go too hard on you, we will start from light BDSM first. You will need to push your limits and go beyond your boundaries. Let yourself feel free, don't let your mind control your feelings and wishes.
I know you want to be tied and blindfolded. I know you want to feel intense sensations, passion and pleasure. But we will not get all of these by the most common way. No! We will make you go through and exciting adventure that it will not be soon forgotten.
Put your whole trust in me and I will make sure you will not regret it! I will take you on the heights of pleasure and you will feel like you are in a living Paradise. Let me take control of your life for a couple of hours and you will not be disappointed. Let me start our evening with an erotic massage and let me do my job after that. I will offer you and intimate experience and you will be very pleased by that.
Age

28

Gender

Female

Sexual Orientation

Bisexual

Drinking

Occasionaly

Smoking

Occasionaly

Languages

English

Available for

Men, Couples
Height

168 cm / 5'6''

Weight

48 kg / 106 lbs

Eye Color

Brown

Hair Color

Brown

Hair Lenght

Long

Breast Type

Natural

Cup Size

B

Dress Size

S

Shoe Size

37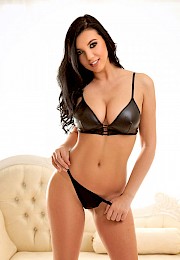 Maria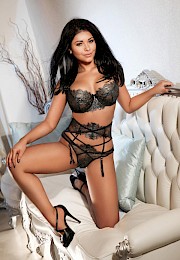 Carla