1 HOUR

Escort Service

160 EUR
1 ½ HOUR

Escort Service

240 EUR
2 HOURS

Escort Service & Erotic Massage

320 EUR
4 HOURS
600 EUR
7 HOURS

Short overnight

940 EUR
10 HOURS

Overnight

1,300 EUR
12 HOURS

Long overnight

1,560 EUR
24 HOURS

Full day

2,800 EUR

1 HOUR

Escort Service

188 USD
1 ½ HOUR

Escort Service

282 USD
2 HOURS

Escort Service & Erotic Massage

375 USD
4 HOURS
704 USD
7 HOURS

Short overnight

1,103 USD
10 HOURS

Overnight

1,525 USD
12 HOURS

Long overnight

1,830 USD
24 HOURS

Full day

3,284 USD

1 HOUR

Escort Service

153 GBP
1 ½ HOUR

Escort Service

230 GBP
2 HOURS

Escort Service & Erotic Massage

307 GBP
4 HOURS
575 GBP
7 HOURS

Short overnight

901 GBP
10 HOURS

Overnight

1,246 GBP
12 HOURS

Long overnight

1,495 GBP
24 HOURS

Full day

2,683 GBP

1 HOUR

Escort Service

170 CHF
1 ½ HOUR

Escort Service

255 CHF
2 HOURS

Escort Service & Erotic Massage

340 CHF
4 HOURS
638 CHF
7 HOURS

Short overnight

1,000 CHF
10 HOURS

Overnight

1,383 CHF
12 HOURS

Long overnight

1,659 CHF
24 HOURS

Full day

2,978 CHF
Monica
GFE ESCORT MONICA
My name is Monica and you may know me from my numerous appearances in magazines because I am a former professional model with a body like a Goddess. Have you ever dreamed about spending time with one of the most desired women in the whole world? Now it's your time.
I am 21 years old, tall and gorgeous, smart and naughty; my height is 172 cm and I weight only 52 kg. I have straight, soft and sensual brown hair and deep brown innocent deer eyes. My waist is tiny, my breasts are B cup sized, and both are perfect for your sensual touches.
I love my job and I am willing to do everything to make you happy. I am specialized in all kind of services, from erotic massage to threesome and BDSM practice. Either way, I am the perfect combination of natural beauty and kinky mind.
You will never get bored while you are with me because I know how to make you feel special, I know you deserve the best. I am an intelligent, friendly, and warmhearted companion so that you will never feel tense. I will make sure that you can talk everything with me: from the most common conversation to your deepest fantasy.
I love getting naughty with my clients and I will provide to you some of the most exciting services, including erotic massage, innocent GFE, sensual oral services. Whatever you want, I will make it come real.
What are you waiting for? Call me right now and let your mind guide you!
Age

21

Gender

Female

Sexual Orientation

Heterosexual

Drinking

Occasionaly

Smoking

Occasionaly

Languages

English

Available for

Men
Height

172 cm / 5'8''

Weight

52 kg / 115 lbs

Eye Color

Brown

Hair Color

Brown

Hair Lenght

Medium

Breast Type

Natural

Cup Size

B

Dress Size

S

Shoe Size

38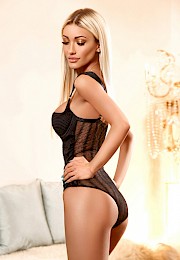 Paloma
Princess